BLOG 3_6_22: ES X AC: PERSONA / BRAND AESTHETIC
♡ HOW 2 BRAND YOURSELF & FULFILL YOUR DREAM AESTHETIC ♡
PHOTO BY EMOTIONAL STRIPPER
We're baaaaaaack! It's another ♡ emotional stripper ♡ x Angel Candy Shop collab ♡ 
This topic is going to be all about how to brand yourself + find your dream aesthetic as a SW'r & why it's important!
So, baby strippers and SW's with a "what the fuck vibe am I???" crisis or wanting to rebrand -- this is for you ♡
☆ WHAT IS BRANDING? ☆
When we think of "branding," we don't usually think of people. More so companies- Nike, Chanel, Apple, Glossier, Angel Candy *wink wink*. But the truth is, personal branding can make a HUGE difference in our work lives. To prove this point, here are some women that we love:
Anna Nicole Smith 

Lil Kim

Paris Hilton  
Cardi B
Dolly Parton 
NOW! Stop and think about each of these women- you immediately think of the "brand" that they've cultivated. You automatically know who their fans are, how they dress,  and the lifestyle and ideals they promote.
Branding is the IDEA, the VIBE, and the FEELING a person, product, or service gives us. 
You may now be thinking- ok, so what? How does this apply to me and the industry? 
☆ WHY IT IS IMPORTANT ☆

Do we believe that any of those women only is the BRAND who is portrayed in the media? Of course not! 
Branding one's public image will always be idealistic and involve some fantasy. It's all part of the show! Think of your work persona as your "public image." And what are you doing at work, whether you strip or do porn or cam? Selling a fantasy, and putting on a show! 
This is a really unspoken thing in the industry and I personally have no idea why that's the case, but if if I knew this was a thing YEARS ago I would've saved myself so many weird phases / "aesthetics" that never suited me 😅 

Knowing your personal brand / aesthetic will help you:
✨ STAND OUT in a highly competitive work environment
✨ FEEL CONFIDENT which truly is the keystone of success for us 
✨ MAKE MORE MONEY, makes work easier in the ways of knowing who your clientele is!
✨ NICHE MARKET ONLINE, When you have an OnlyFans and know your colors / outfits / vibe,  an audience who is into that will naturally gravitate towards you! Are they online gamers? Guys bored at home dreaming of a girl next door? 
POINT IS: the more you know your brand and aesthetic - the more success you will have ( & I swear mental sanity bc stressing over this was exhausting lmao ) !

☆ HOW DO I KNOW MY BRAND AESTHETIC ? ☆
Of course what makes us special can never be simply categorized, but in our industry these are four of the most popular "brands" or aesthetics:
1. THE PRINCESS / GIRLY 
2. GOTH GIRL / SUCCUBUS
3. PORNSTAR / VIXEN
4. GIRL NEXT DOOR / WHOLESOME
TAKE OUR QUIZ HERE  to help you find yours & get more info on what is appealing about each of them! ♡ 
You want to assess which of these brands feels authentic and natural to you, and then add in your YOU ness, to maximize your earning potential! 
☆ THE APPEAL OF EACH BRAND / AESTHETIC ☆
♡ THE PRINCESS / GIRLY GIRL : They are great at making men love to spoil them! She not only knows what she wants, but that she will get it. She brings out men's desire to provide with her feminine charm and beauty. Clientele KNOW she is luxurious and find that desirable. 
Princess Symbols: Pinks and Pastels, Perfumes, Sparkly Outfits, Lace, French or Glitter Nails, Matches Makeup to her Look, Charm Necklaces, Sparkly or Clear 7-9 inch Pleaser heels, Luxury Bag for walking around on the floor, Long Hair, Mimosas
♡ THE GOTH GIRL / SUCCUBUS: They are great at bringing out mens primal desires and giving them a taste of forbidden fruit! Clients love them because they're different than what they are used to having at home or in "real life" scenarios. She comes off as a little dangerous, but so worth the risk. Stepping out of their comfort zone is a true treat with this brand! 
Goth Girl Symbols: Black and Red, Tattoos and/or Piercings, Latex and Fishnet Outfits, Winged Eyeliner, Black Nails, Leather Collars / Chokers, Dramatic False Lashes, Black Mini Backpack on the floor, Dark Lipsticks or a bolder eye look with a totally nude lip, Dark or Colorful (Red, Purple, Green) Hair, Pleaser Boots, Musky / Sultry Perfumes

♡ THE PORNSTAR / VIXEN: This brand is great at making men feel like she just stepped off the screen of their favorite porno and can now be… in their lap, for a fee :). She oozes sex appeal and men easily spend on her because it's the only way they'll ever get near a girl like her. A sexy, non aggressive "fuck you, pay me" aura. 
Vixen Symbols: Black and Neons, Body Oil, Micro and Diamond Accent Outfits, Long Acrylics, Smokey Eye Makeup, Diamond Chokers and Anklets, White Toenails, Lash Extensions, 9-10" Pleasers (any type! sparkly, feathers, boots, heels, clear, crazy prints...anything to make them stand out in a crowd! ), Expensive Lingerie Sets, Shiny Lipgloss and Lip Liner, Vanilla and Sultry Perfume
♡ THE GIRL NEXT DOOR / WHOLESOME: This brand is great at playing up her innocence to activate men's desire to take care of her. She is pretty and sweet! She makes men feel safe, like they can talk to her about anything. They easily get lost in her dreamy eyes and are glad to help her pay "tuition". 

Girl Next Door Symbols: White and Pastels, Frilly and Cute Outfits, Baby Pink or Neutral Nails, Natural and Dewy Makeup Looks, Dainty Jewelry, White or Neutral floor bag, Wears Crop Tops  and on stage, Skirt Sets, Citrus and Floral Perfumes
We hope you have had fun taking the quiz and finding out or learning more about your brand / aesthetic !!

If you didn't take the quiz yet, here is a second chance because it is awesome and took us like 89,369 hours to figure out making LMAO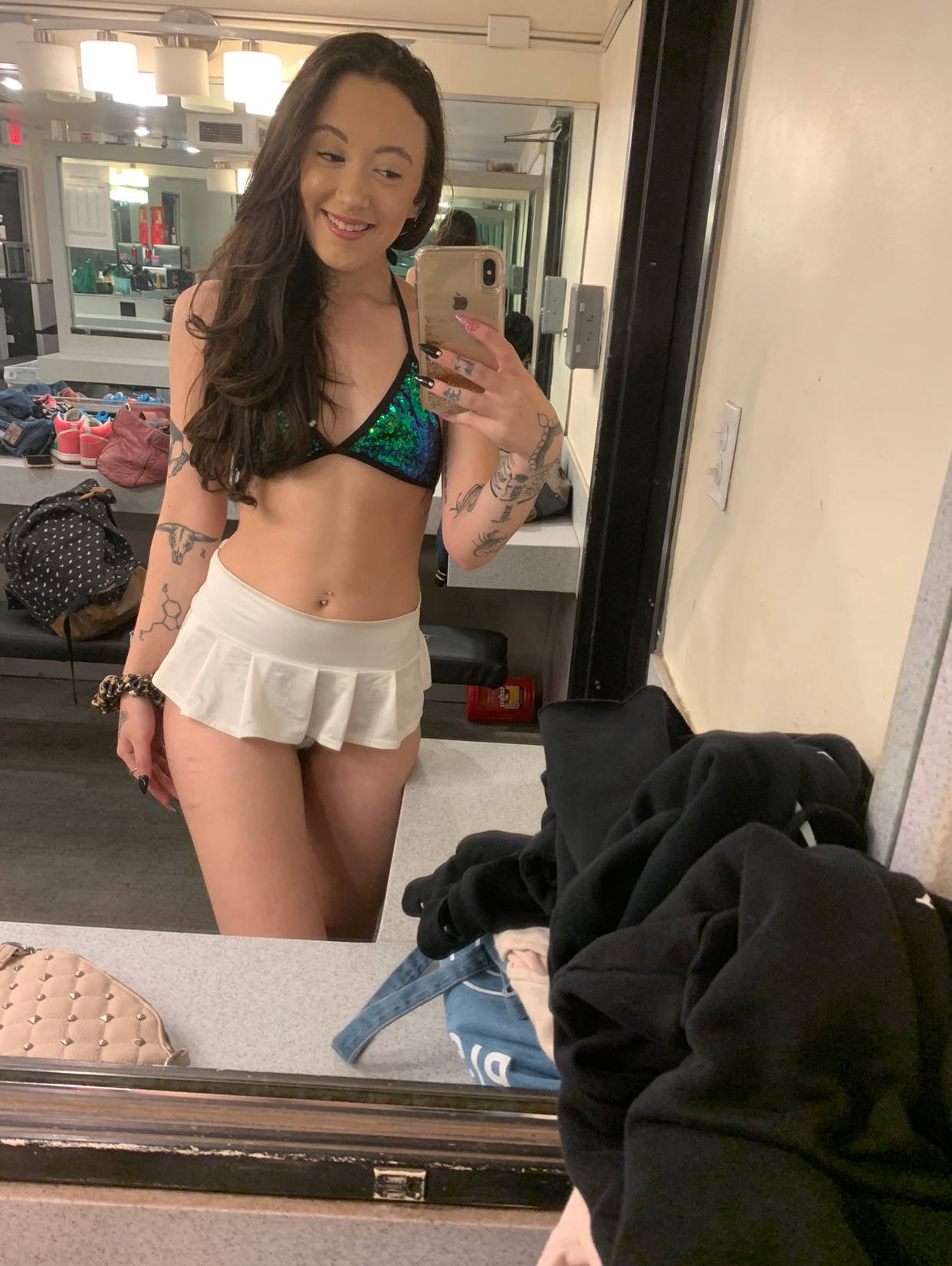 Sage BEFORE branding, not matching at all LMAO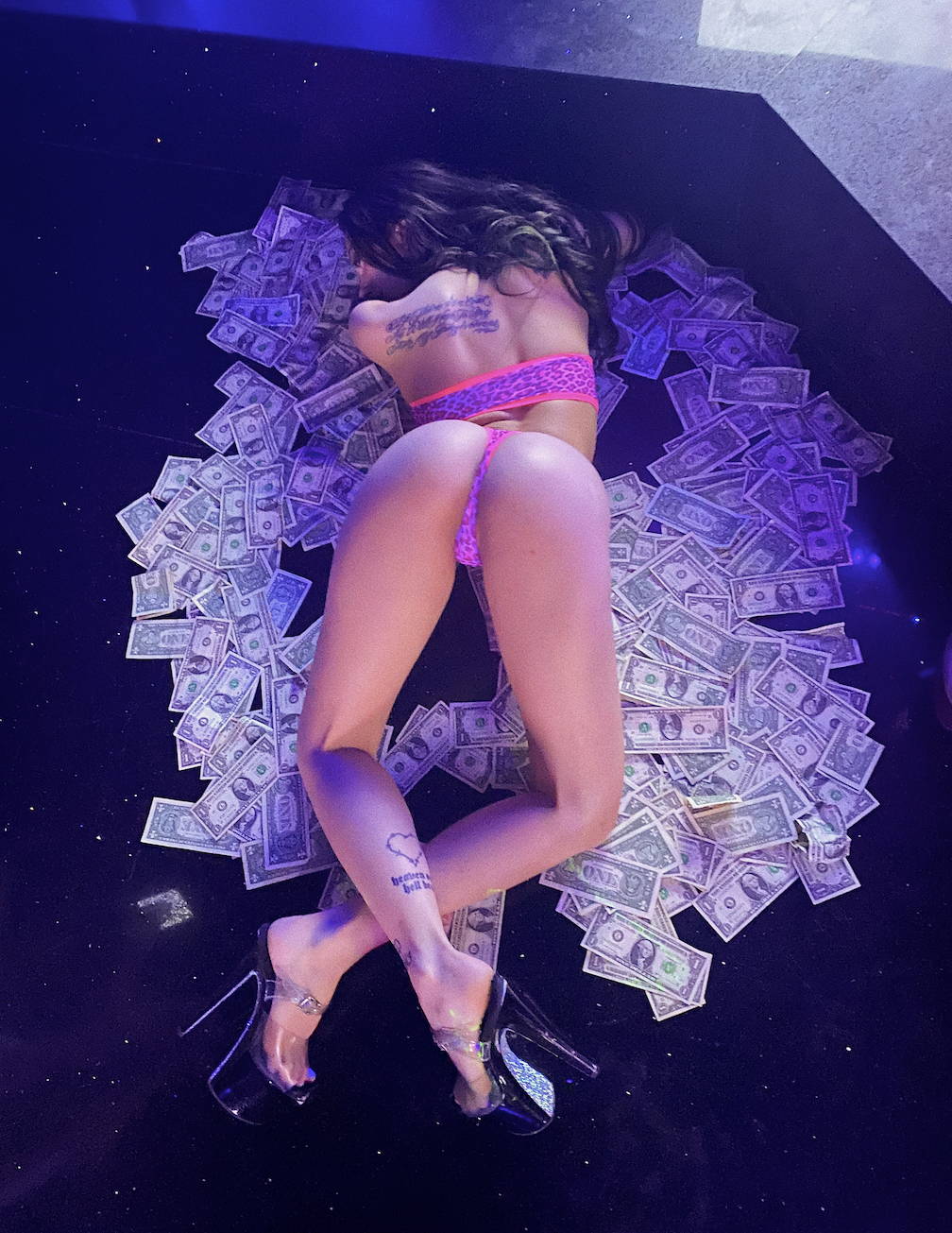 Sage AFTER branding, looking like a movie poster in a pool of money!!!!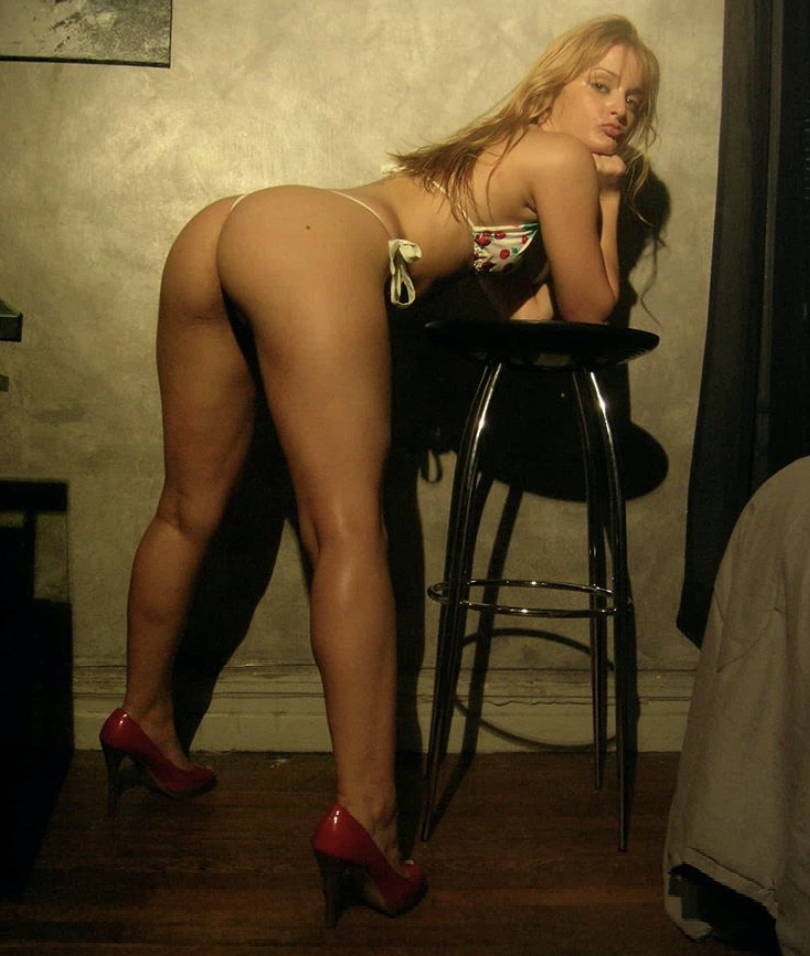 Jamie BEFORE branding, wearing $17 heels from Rainbows :(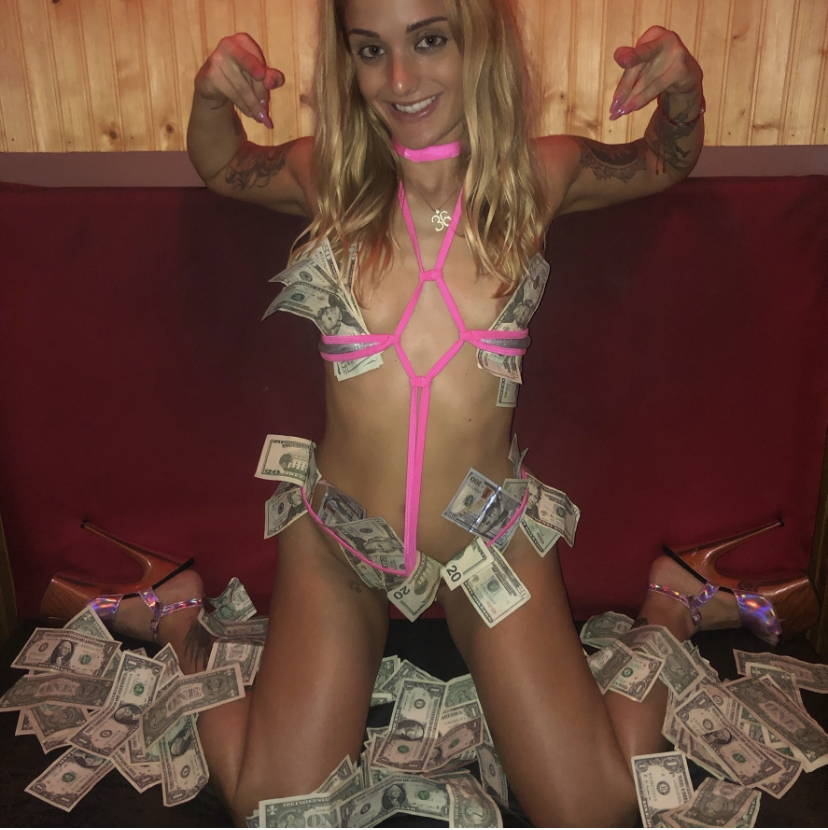 Jamie AFTER branding, wearing holo pink Pleasers and covered in money!!!